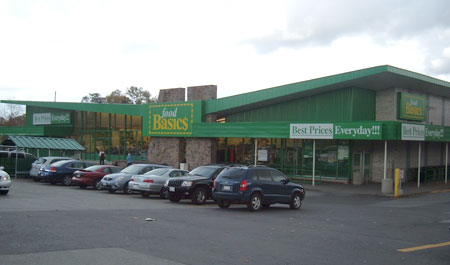 I almost spit out my soda when I saw this amazing specimen.
Based on the fact that it's now a Food Basics, I'd guess it was formerly a Dominion store, since it sure doesn't look like any A&P I've ever seen. However, I'm not all that familiar with their prototypes.
On a related subject, is it safe to assume that most Food Basics stores around Toronto are former A&P or Dominion locations? Or that most No Frills stores are former Loblaw's? Anyone familar with the Toronto landscape out there?