I'd never really thought about this building being a former grocery until seeing pics of the Kroger Superstore design here on the forum, and suddenly those arched entrances seemed awfully familiar...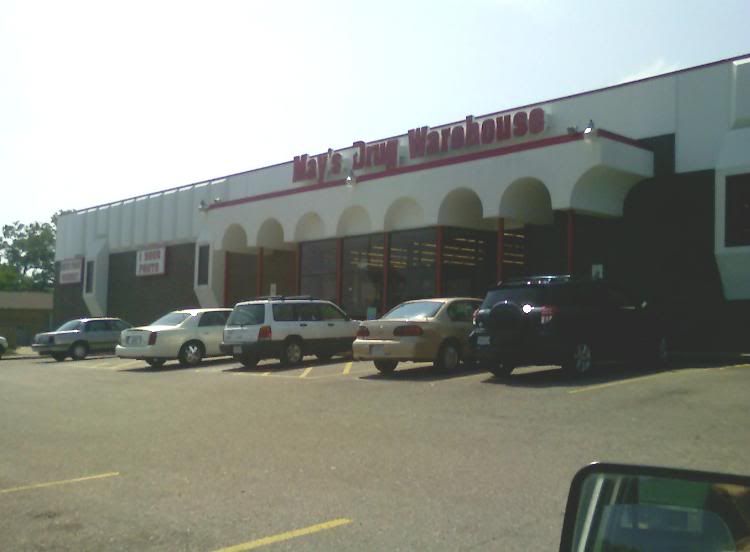 What do you think? It's got a couple things going against it possibly having been a Kroger - mainly that I don't think they've got a presence in this part of the state, though perhaps they did at one time. Plus, while it looks pretty close to my untrained eyes, it doesn't seem like
quite
an exact match, but I'm also pretty sure the exterior of this store was slightly messed with during the '90s - I'd swear I remember a covered walkway like the Superstores all seem to have, but clearly it's not there anymore.
On the other hand, we *do* have a Dillon's store or two in the area - did they use this design as well? I know the May's has been there since at least 1985 (oldest phonebook I have around, heh), and when I was a kid in the '80s this was always considered the "new" May's, since there's an older location in another part of town, so it's possible it hadn't been May's too long prior to '85, but I just don't remember what was in it before.
(And speaking of Dillon's, there's a very vintage-looking location in town I need to get some pics of...)