Moderator: Groceteria
Great Pumpkin
Posts: 1621
Joined: 04 Nov 2005 12:13
Location: NC Triad
Contact: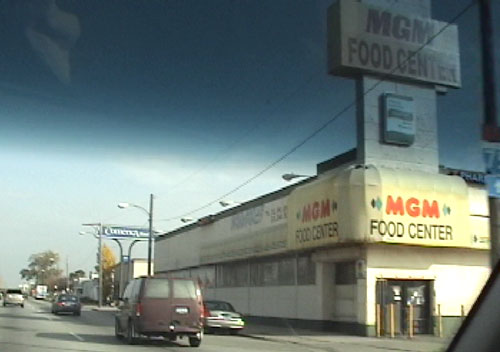 I lean toward Kroger, but I'm not sure. Any ideas on this one?
---
Food Fair (the ancestor to Famer Jack, used pylons). National did, too, but with brick, not tile; this looks very un-National-like. Kroger used fieldstone to trim some of its late 50s/early 60s stores, but this one looks older and I don't recall them using tile.

Another possibility: Wrigley. they probably were the dominant chain when this was built. I don't know if they used pylons in Detroit, their Cleveland stores didn't, but all were in shopping centers and many predated Wrigley ownership.
---
I used to live in that area when i was a child. My mother used to shop there when it Dixfield (when i was a little child,Great Scott was in that building from 1969 to mid June of 1976 and after that it was various independent operations sinced then now the market is called Jerry's food center owned and operated by Chaldean merchants supplied by the Spartan stores
---